Thursday, August 26, 2004

BUMPER to BUMPER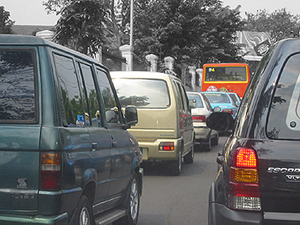 This is the view of the traffic user's daily routine in Jakarta, we have to face traffic jam.. all over the street, no day pass through without traffic jam, we have to take extra arrange if we plan to go out somewhere in Jakarta, and we have to know about the alternative way to go to our destination to avoid this traffic jam, but it's not help much because every body have known too. And if I make an appointment, I always go to my meeting point at 2 hours before, to make sure that I can come on time, and I didn't like when someone blamed of his/her lateness on traffic jam.. get real ..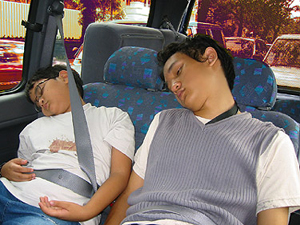 and this is a view in our car when we will go somewhere, my kids always fall asleep, as soon as the car ride along the street. so we rarely go out because it's not fun anymore, and look at the cars around ours huh bumper to bumper. Traffic jam make our nerve up and stress to face indiscipline drivers. They always drive without thinking the safety of other traffic users.