Tuesday, August 31, 2004

WHY.. WHY ..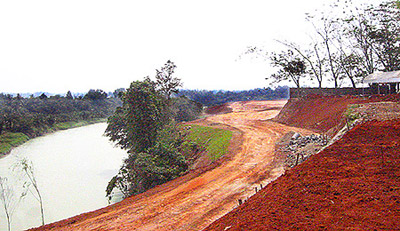 They will build the houses in this area, isn't it a protected area? Isn't, this area should left green? but why they still want to build? And why the authority gave them permission to build? The answers are in your heart. And the stupidest is the one who buy the house in this area!
If you would buy the house, think it over again, the developer just think about the profit. They don't even think about the environmental they have been destructed. It's located in Serpong. I just don't get it, when the developer launched this area, they have sold almost the houses, huh ... why? were the buyers that careless to see the destruction of nature? *sigh* . You just wait till mother nature become angry...