Tuesday, May 24, 2005

SANYA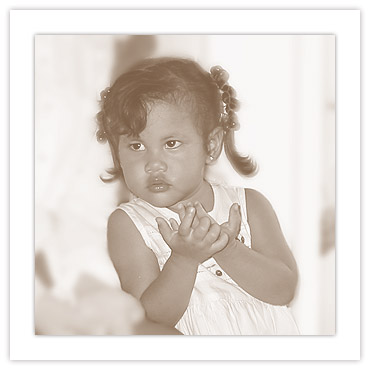 just look at her innocent face..
Nobody's Child: Karen Young
.
As I was slowly passing an orphan's home one day,
I thought I'd stop a little while just to watch the children play
Alone, a boy was standing, and when I asked him why,
He turned with eyes that could not see, and he began to cry.
I'm nobody's child, I'm nobody's child.
Just like a flower, I'm growing wild.
No mommy's kisses and no daddy's smiles.
Nobody wants me, I'm nobody's child...
>>
lanjutannya nih ..
hore bisa ngumpetin sisa posting nih.. test test.. lihat aja di sini buat sesama bloggerian, temanku retno, gampang ret, ayo coba ret.. hihi jangan mau kalah sama WP maniak tuh.. buat ika HAPPY BIRTHDAY YA.. kasian ya dipaksa begadang saking pingin mengucapkan selamat HUT on the net..