Friday, June 03, 2005

MALE....s BAN GET
I told my sons to buy a present for their daddy's birthday, and here were what they did, hey made photo in a photo box..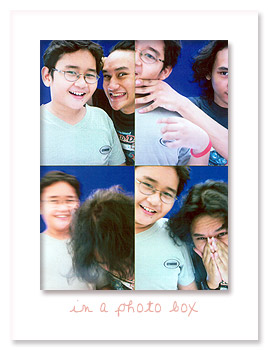 I'm not in the mood of posting, everything just in good hand.. so no complain I could shout. I really entertained by your sincere comments and enjoy it very much.. Thank you . Take care and have a rocking week end.